Applying for Global Talent Stream - 2 Weeks Processing to Hire Workers
Global Talent Stream in Canada - International Talent Pwathway for Applicants with Skilled Work. Thousands of Applicants are accepted with this process and settle in Canada with their families.
WHAT IS THE GLOBAL TALENT STREAM?
The Global Talent Stream is a program introduced by the Canadian government to help Canadian employers bring in highly skilled foreign workers to fill job openings that cannot be filled by Canadian citizens or permanent residents. The program aims to accelerate the process of obtaining a work permit for these foreign workers, and to help Canadian companies compete globally by filling their talent gaps quickly and efficiently.
The Global Talent Stream is part of the Temporary Foreign Worker Program and operates under the International Mobility Program. It offers two categories of work permits: Category A for high-growth companies in Canada that can demonstrate a need for unique and specialized talent, and Category B for companies that need to fill positions listed on the Global Talent Occupations List, which includes occupations in science, technology, engineering, and mathematics (STEM).
To participate in the program, Canadian employers must first be designated by the government as eligible to use the Global Talent Stream. Once designated, employers can then apply for a work permit on behalf of a foreign worker who meets the program's eligibility criteria. The application process is streamlined, and work permits can be issued in as little as two weeks.
The Global Talent Stream is a program designed to help Canadian employers recruit highly skilled foreign workers quickly and efficiently, with the aim of filling job vacancies that cannot be filled by Canadian citizens or permanent residents. Here are some additional details about the program:
Eligibility: To be eligible for the Global Talent Stream, employers must be able to demonstrate that they have a need for unique and specialized talent, or that they need to fill positions listed on the Global Talent Occupations List. The program is open to employers in all sectors and industries.

Processing time: The Global Talent Stream offers expedited processing times for work permits. Employers can expect to receive a decision on their application within two weeks of submission, which is much faster than the standard processing times for other work permit applications.

Duration of work permits: Work permits issued through the Global Talent Stream are typically valid for up to two years, with the option to extend for an additional two years if necessary.

Spouses and dependents: Foreign workers who receive work permits through the Global Talent Stream may be accompanied by their spouses or common-law partners, who will also be eligible to apply for an open work permit. Dependent children may also be eligible for study permits.

Fees: Employers who wish to use the Global Talent Stream must pay a processing fee of CAD $1,000 per worker, in addition to the standard work permit application fees.
The Global Talent Stream is a popular program among Canadian employers who are looking to attract highly skilled workers from around the world. It has been credited with helping to fill critical talent gaps in Canada's economy and ensuring that Canadian businesses remain competitive in a global marketplace.
Canada has consistently growing economy and business sector. In order to meet the demands of local businesses, it has many programs in place to hire foreign workers. Some of these programs are province specific, or in exceptional cases, it allows foreign talent to obtain a "work permit" in two weeks under the Global Talent Stream Program. A truly unique opportunity for businesses in Canada to obtain foreign talent for the purpose of growing their business operations, competitiveness and effectiveness. 
The Government of Canada launched the Global Talent Stream Program in June 2017 as one of the four pillars of the Global Strategy Stream, which is designed to help Canadian businesses attract the global talent they need to succeed, promote global investment in Canada, and support the Government of Canada's Innovation and Skills Plan. In 2019, Canada announced the GT Stream will be a permanent Stream under the Temporary Foreign Worker Program. 
Benefits of hiring foreign workers can have many positives for your organization. These can include, but aren't limited to the following:
             Hiring and retaining Foreign Workers (FW) can help you:
Meet your labour needs. FWs will play an increasingly significant role in Canada's labour force.
Make your organization more effective. FWs can bring fresh perspectives into your organization, stimulating new thinking and introducing more effective ways of doing business.
Increase your competitiveness. Many FWs have the skills and talents to help your organization compete in the global market place.
Access new markets. FWs may speak languages and have knowledge of cultures that can help you develop new local and global markets. 
Connect you with other valuable workers and organizations. FWs may be able to link you to other prospective employees and connect your business to useful national or international organizations.
What makes the GT Stream unique?
Client-focused service. ESDCS will provide faster, and more individualized processing of their GT Stream applications. 
No 

minimum

 recruitment requirements:

 

Unlike other TFW Program streams, employers using GT Stream are not required to advertise on Canada's Job Bank.
10 business day processing of GT Stream applications. ESDC has committed to assessing GT Stream applications within 10 business days.
2 week work permit processing: IRCC has committed to processing the foreign talent's work permit application within two weeks 80% of the time, provided that the foreign national meets the criteria outlined for this initiative.  
Find out if your business is eligible to hire foreign workers under the GT Stream Program. We work closely with our partners to ensure we deliver the most efficient, effective and professional service to our clients. Contact us today to learn more about the process.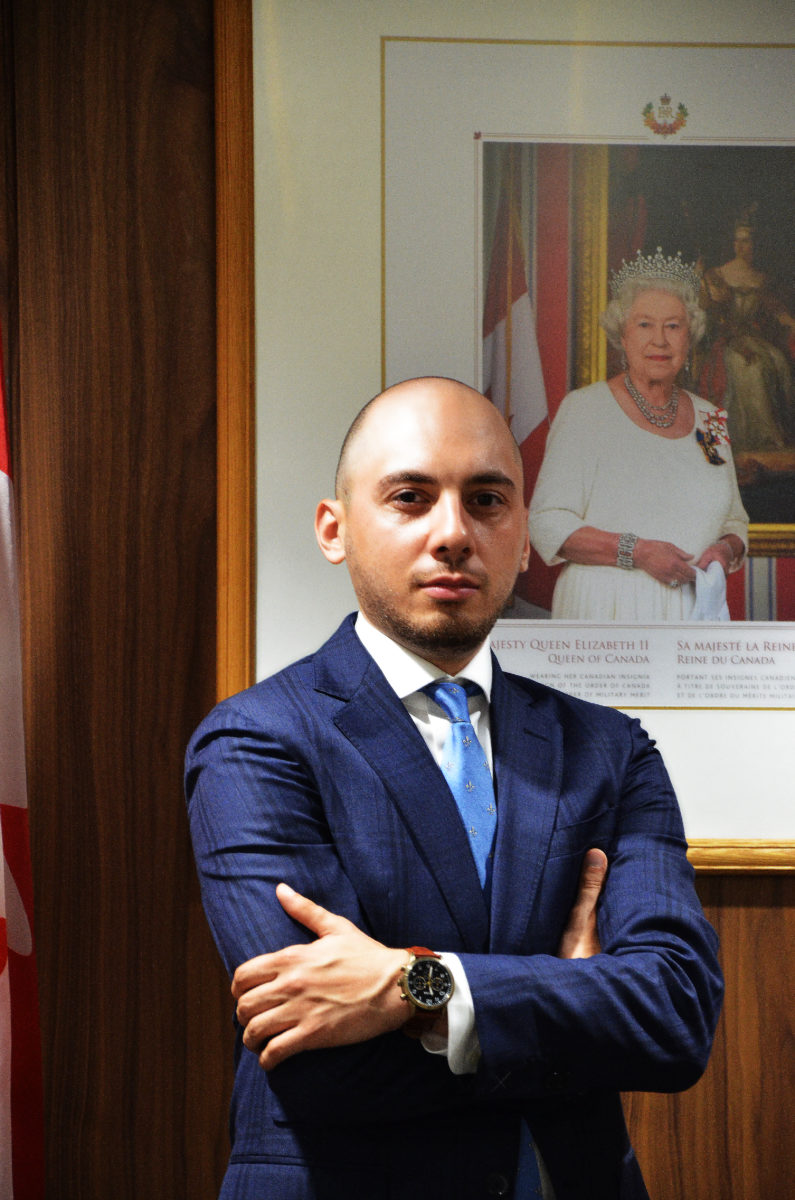 Do you need immigration advice?
Want professional advice? We offer competitive hourly rates to answer all your questions and concerns about immigration law and specific cases. Contact us today!