Hiring the Best Immigration Lawyer in Toronto. Is it Worth It?
Hiring an RCIC means adding legal fees to your immigration case, but often, avoiding mistakes can save money and time down the road - and prevent visa denials and even removal from the Canada.
Need Immigration Help? We've helped over hundreds of clients immigrate or stay in Canada. 
Considering that government fees for visas, adjustment, biometrics, and filing have been on a rising trend, you might be thinking it might make sense to cut costs and handle your immigration case on your own. Many simple immigration cases can be handled without legal representation, but immigration cases are rarely simple.
Here are just a few reasons why it's wise to seek the advice of a lawyer who specializes in immigration law. As you'll read below, navigating the complex framework of immigration laws and regulations, in addition to the laws and regulations of your individual state and/or country, can be challenging and even dangerous. Exclusion or deportation from the Canada, and separation from loved ones as a result, is an all too real possibility.
Why Pay for an Immigration Lawyer / RCIC?
There are three main reasons to consider hiring a qualified immigration attorney:

complexity of the application process for visas and family-based petitions
a growing trend toward detention and deportation, and
the availability of waivers/options for certain non-Canadian citizens who have minor crimes or have been in the Canada unlawfully for certain periods of time.

Each of these presents unique problems for the prospective immigrant and requires careful analysis and expertise. With the right assistance, what seems like a potential obstacle might become an avenue to immigration to Canada.
Immigration Lawyers / RCIC in Canada Offers Case Efficiency and Risk Reduction
It is estimated that hiring an Canadian immigration lawyer / RCIC to complete your immigrant or Canadian visa application can save you four to eight weeks in processing time.
A Canadian immigration lawyer / RCIC knows exactly what types of visas or relief are available to you and can help you compile a valid and complete application the first time around. This will save you time and money, and could avoid your receiving a rejection of your application, or a request for more evidence ATIP from officers. 
Furthermore, a Canadian lawyer / RCIC can prepare you for your interview at a consulate abroad, or at within the country. This greatly lowers the risk of a rejection of your application in its final stages.
Lastly, a Canadian immigration lawyer / RCIC will evaluate the facts of your particular case and advise you on your probability of obtaining the type of visa or other immigration benefit you seek. The lawyer can help you avoid certain pitfalls that could lead to exclusion from entry into Canada or deportation and a bar to re-entry. This could save you the trouble of being separated from friends, and loved ones for many years.
Hiring Immigration Lawyer in Toronto, Vancouver, Ottawa or any part of Canada or outside of the country has never been easier!
  Start your Process Today by Completing the Online Assessment Form.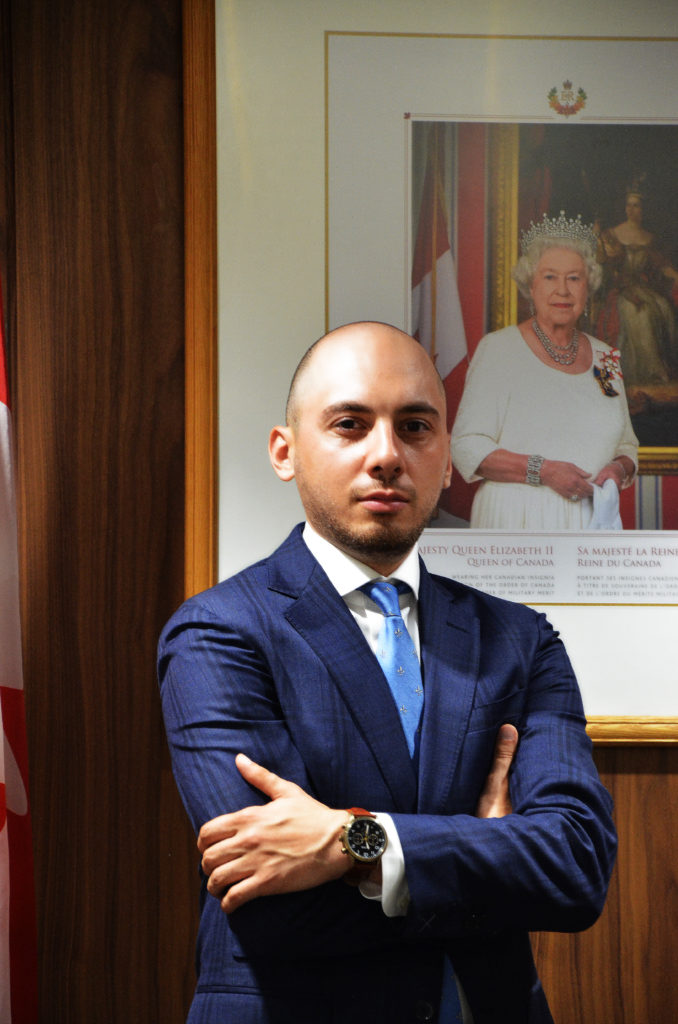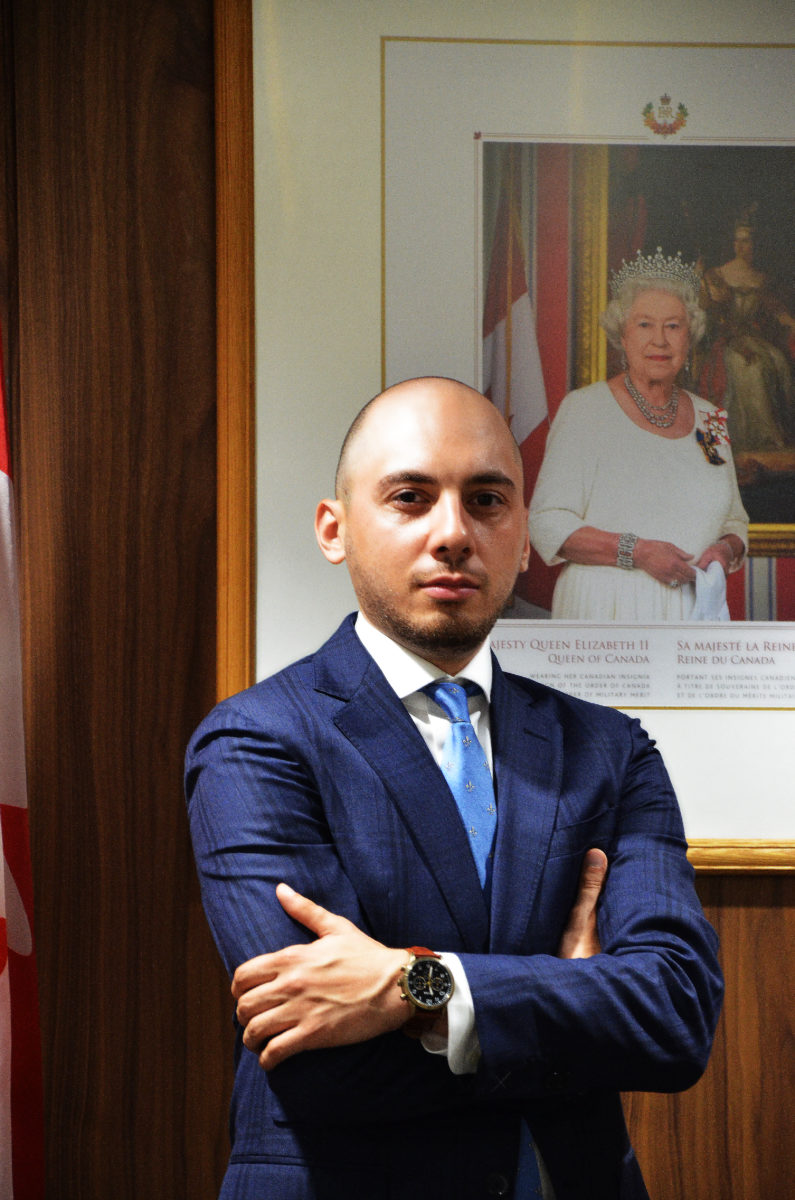 All Consultation Fees
are DISCOUNTED from our service fees
100% Satisfaction
or your MONEY BACK in 15 days of starting the application.
*Temporary Residence And Extension Applications
CAD
Labor Market Impact Assessment (LMIA) $3,500-$6,000

International Mobility Worker Unit opinion or IMP work permit $2,750 (may vary)

Visitor, work or study permits/extensions in Canada $1,000-$2,500

Visa (visit, study, work) $1,200

Visa (inside Canada, for work or study permit-holders) $1,000
Note: As much as possible, we encourage clients to do their own temporary applications and extensions, if the situation is straightforward
*Fees For Permanent Residence Applications
CAD
Family Class: $4,000

Economic Class: Self-employed $7,000- $15,000; Provincial Entrepreneur: $45,000(multiple steps)

Skilled Worker: Express Entry and Provincial Nominees $4,000

Atlantic Immigration Pilot:
Employer Designation Application: $1,500
Endorsement Application and PR: $6,000 (doesn't include work permit process)

Expression of Interest/ Express Entry Profile: $1,500
Fees For Citizenship And Renewal Of Permanent Residence Card Applications
CAD
Canadian citizenship, Confirmation of Canadian Citizenship,
renewal of Permanent Residence Cards $1,500 (we encourage clients to do these themselves as they are straightforward for those who qualify)

Special Cases for those whose applications are not straightforward due to absences from Canada or

other circumstances varies

Residence Questionnaire for citizenship or permanent residence card renewal applications –depends on complexity, generally $1,500+
Fees For Other Types Of Immigration Matters
CAD
Humanitarian and Compassionate Applications in Canada only – $6,000 (may vary)
Refugee Applications and Hearings $5,500
Temporary Residence Permit (TRP) $3,500-$4,500
Application for Criminal Rehabilitation $3,500 (may vary)
Medical Inadmissibility (Research and Submission) $3,500 (may vary)
Section 44 Report Preparation and Interview $2,500
Minister's Delegate's Review Preparation and Interview $2,500
Immigration Appeal Division Alternative Dispute Resolution (ADR) $2,500 (may vary)
Immigration and Refugee Board/IAD Hearing $4,500 (may vary)
Federal Court Judicial Review – $8,000 (varies according to type of matter and number of steps)
Minimum Requirements to Visit Canada
Visitors to Canada need to meet the following requirements;
Must possess a valid entry document like a passport.
Be of good health.
Have no criminal record.
Prove to the authorities that you have strong ties in your home country such as a family, assets and a job that will make you want to go back home.
Have enough funds for your stay in Canada.
When your business visitor visa application is approved, the foreign national will receive:
A Letter of Introduction (LOI) confirming the approval from the CIC.
An Electronic Travel Authorization (eTA) if he or she is from a country whose citizens need an eTA. In such cases, the eTA is indicated on the Letter of Introduction.

As the eTA is linked to the applicant's passport, the applicant must travel with the passport used in the visitor visa permit application.

A Temporary Resident Visa (TRV), if he or she is from a country whose citizens need a TRV.

The TRV will be in the passport. The holder must enter Canada before the expiry date on the TRV.
The TRV will also indicate if the holder can enter Canada only once (a single-entry visa) or multiple times (a multiple-entry visa). All applicants are automatically considered for multiple-entry TRVs.
Applicants for a Canadian business visa are required to prove they have enough money to cover the duration of their stay and return. They also need to have the financial resources to support themselves, and any accompanying family members.
Financial resources may be proven with the following information:
Canadian bank account statements in the applicant's name, if money has been transferred to Canada
Guaranteed Investment Certificate (GIC) from a participating financial institution
Proof of a application has loan from a financial institution
The applicant's bank statements from the past four months
A bank draft in convertible currency
Proof of payment of place of stay and any accommodation fees
A letter from the person providing you with money; and/or
Proof of a support from business partner in Canada.
Family or friends of the applicant may also submit letters confirming that they will support the applicant during his or her studies.
The following table show the amounts that a student is required to possess (all amounts in Canadian dollars):
| Number of people | All provinces except Quebec |
| --- | --- |
| Single person | $10,000 for a 12-month period (or $833 per month) |
| For one accompanying family member add: | $4,000 for a 12-month period (or $333 per month) |
| For each additional family member, add: | $3,000 for a 12-month period per dependent child of any age (or $255 per month) |
In Quebec, the financial requirements for prospective visitors are different. 
| Number of people | Total amount required |
| --- | --- |
| One person under age 18 | $6,569 |
| One person age 18 or older | $13,134 |
| Two persons age 18 or older | $19,264 |
| One person over age 18 and one under age 18 | $17,652 |
| Two persons over age 18 and one under age 18 | $21,579 |
| Two persons over age 18 and two under age 18 | $23,290 |
As you travel to Canada, you and any other family member travelling with you should carry all the necessary travel documents and identification papers for. This helps you avoid unnecessary delays as you board a plane to Canada.
Do you need immigration advice?
Want professional advice? We offer competitive hourly rates to answer all your questions and concerns about immigration law and specific cases. Contact us today!