Start Your Express Entry Process Today!
Express Entry is a popular method to immigrate to Canada as a skilled worker. Canada is looking to welcome over record number of migrants with Express Entry immigrants next 2-3 years.
What is Express Entry??
Express Entry is an electronic system used to manage the applications of skilled workers who wish to become permanent residents of Canada.
Once an interested candidate submits an online profile, the federal government determines if the candidate is eligible for a program managed by Express Entry. Eligible candidates are accepted into the Express Entry pool and are ranked according to the Comprehensive Ranking System (CRS). The CRS is a points-based system used by the government to assess and rank candidates in the Express Entry pool. The CRS score is calculated based on a candidate's age, education, work experience, language skills, as well as other factors.
Approximately every two weeks, the Canadian government selects the highest-scoring candidates from the Express Entry pool and provides them with an Invitation to Apply (ITA) for permanent residence. Eligible candidates submit their profile on the website of Immigration, Refugees and Citizenship Canada (IRCC). They receive a Comprehensive Ranking System (CRS) score. About every two weeks, IRCC invites immigration candidates with the highest CRS scores to apply for permanent residence. This comprehensive CanadaVisa page provides you everything you need to know on immigration to Canada through Express Entry.
1.) Am I eligible for Express Entry?
To be eligible for Express Entry, candidates must meet the criteria of at least one of the following federal economic immigration programs:
Federal Skilled Worker Program: The FSWP is Canada's primary economic immigration pathway. The minimum requirements include at least one year of continuous full-time or equivalent paid work experience in the past 10 years in a skilled occupation under the National Occupational Classification (NOC) skill level 0, A, or B; validated intermediate or better language ability in English or French; for candidates educated outside of Canada, an educational credential (certificate, diploma, or degree) and an Educational Credential Assessment (ECA) report. In addition to meeting the FSWP's minimum work, language ability, and education requirements, candidates must also obtain at least 67 points under its points grid.
Canadian Experience Class: The CEC provides international students and foreign workers who have Canadian experience with the opportunity to obtain permanent residence. Candidates must have obtained at least one year of skilled, professional, or technical work experience in Canada within 3 years of the application date and also meet language proficiency criteria.
Federal Skilled Trades Program: The FSTP is available to candidates who want to become permanent residents on the basis of qualifying for a skilled trade. Eligibility criteria include having a minimum of 2 years of full-time work experience in a skilled trade within the 5-year period of submitting an application; meet the job requirements of the skilled trade; have a full-time job offer in Canada for a period of at least 1 year or possess a certificate of qualification in the skilled trade that has been provided by an official Canadian authority; and meet language proficiency criteria.
  Start your Process Today by Completing the Online Assessment Form.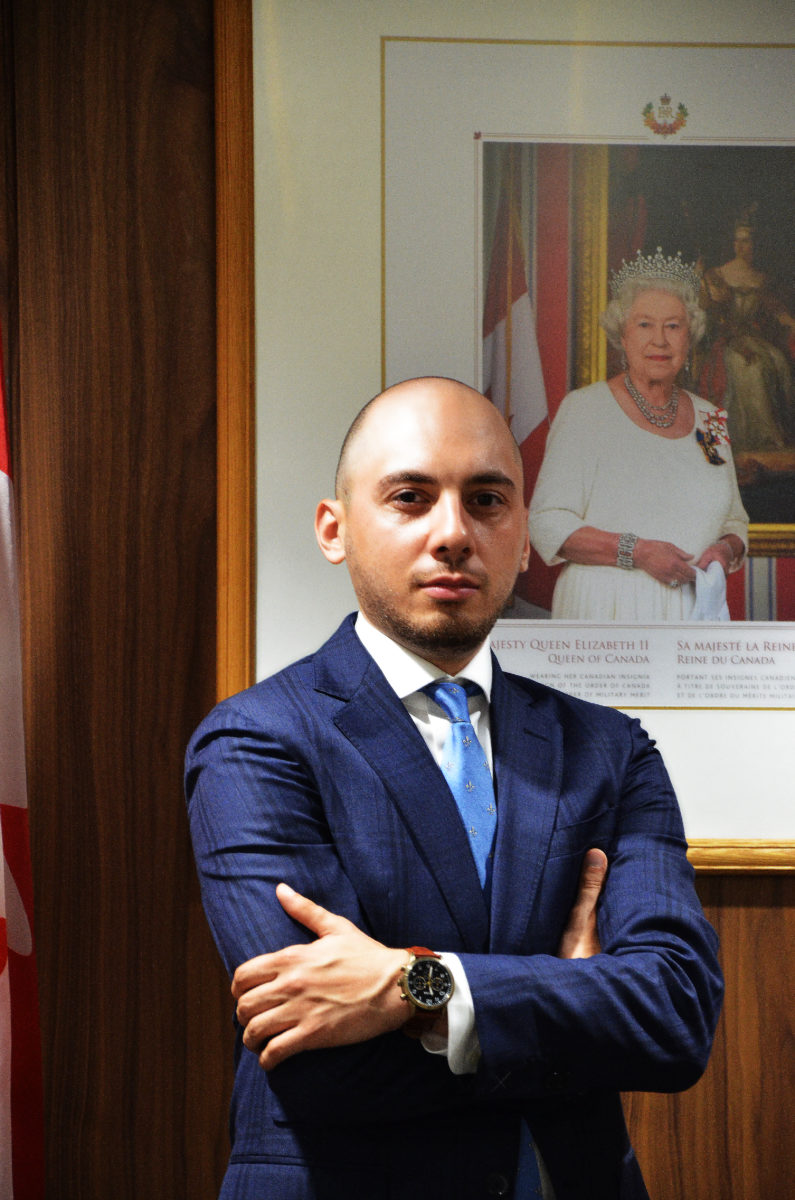 Canada is holding Express Entry draws regularly throughout the coronavirus pandemic and is inviting the highest levels of immigrants since Express Entry was launched in 2015.
The high levels of Express Entry invitations is due to Canada's steadfast commitment to immigration. Canada needs high levels of skilled workers to build a new life in the country to support a healthy economy and society.
Canada's Immigration Levels Plan aims to welcome over 430,000 new immigrants per year during the next three year period. Most of these new immigrants will arrive as skilled workers, with Express Entry being the main way that IRCC will manage their applications. 
You are welcome to go ahead with the Express Entry and Canadian immigration process during the coronavirus pandemic. 
An Express Entry profile can be valid for up to one year. Candidates who receive an ITA can expect the Canadian government to process their permanent residence applications within six months. The government begins to measure the processing time when a complete permanent residence application is received. The processing time ends when a final decision is made on the application. If a candidate does not receive an ITA within one year of creating their Express Entry profile, they can simply re-submit their profile if they are still eligible.
Submitting an Express Entry profile to the government pool of eligible candidates is free of charge.
However, candidates incur some costs before submitting their Express Entry profile.
Possible costs before submitting an Express Entry profile may include:
English or French language exam by a language-testing organization that has been approved by the Canadian government
Educational Credential Assessment
Fees if you need to translate any documents into English or French language
Hiring an immigration professional (e.g., a law firm). Click here to learn how our Law Firm can help you with Express Entry.
Government fees and other costs after you receive an ITA include:
Canadian government fees to process permanent residence applications
Medical exam(s)
Police background check(s)
Biometrics fee(s)
Canadian government permanent residence fees for Express Entry
Your application
Processing fee ($825) and right of permanent residence fee ($500)
$1,325
Spouse or partner processing fee ($825) and right of permanent residence fee ($500)
$1,325
Include a dependent child $225(per child)
You do not need to hire a lawyer to go through the Express Entry process but it can be beneficial for you to do so.
An experienced, professional, and trustworthy Canadian immigration RCIC can maximize your chances of succeeding under Express Entry for a modest legal fee.
They can provide you with guidance on how to obtain the maximum number of Comprehensive Ranking System (CRS) points, and walk you through the Express Entry process, from submitting your profile, to preparing your permanent residence application after you have received an invitation to apply (ITA) for permanent residence. In addition, it is a lawyer's job to ensure that you do not make mistakes or misrepresent your Canadian immigration application.
Canada B&N Immigration Consultancy is authorized by Immigration, Refugees and Citizenship Canada (IRCC) to represent immigration candidates in the Express Entry process. Canada B&N Immigration Consultancy has 6+ years of experience supporting skilled workers in immigrating to Canada. Our firm is retained by a large number of Express Entry candidates each year who trust Canada B&N Immigration Consultancy with submitting the strongest Express Entry profile possible and securing a permanent resident visa after receiving an ITA.
No, you do not need a job offer to be successful under Express Entry. Obtaining a job offer does not guarantee you will succeed, however it will help to increase your Comprehensive Ranking System (CRS) score. You can obtain either 50 or 200 additional CRS points if you receive a job offer that is eligible under Express Entry.
Each year, Canada welcomes immigrants through Express Entry from over 100 different countries. Since it became the first country in the world to launch a points system for skilled workers back in 1967, Canada does not screen skilled worker candidates based on their country of origin. Instead, Canada only evaluates candidates based on their ability to integrate in the Canadian job market. To do this, the Comprehensive Ranking System (CRS) assesses skilled workers on their age, education, language skills, work experience, and other human capital factors. Since there are so many talented people around the globe, and Canada has a diverse economy, Canada welcomes people from a diversity of different countries, skillsets, and occupational backgrounds every year. Immigration, Refugees and Citizenship Canada (IRCC) produces an annual report on Express Entry immigrants which provides more information on the backgrounds of individuals who choose to bring their talents to Canada.
Yes. Under Express Entry, you can include your wife, husband, or common-law partner. In addition, you can include your dependent children, your spouse or common-law partner's dependent children, and the dependent children of dependent children. If you are successful under Express Entry, your accompanying family members will also receive permanent residence.
Dependent children are defined as:
being under 22 years old and is not a spouse or common law partner, or
being 22 years of age or older, relied on the financial support of their parents before the age of 22, and cannot support themselves financially because of a physical or mental health condition
Do you need immigration advice?
Want professional advice? We offer competitive hourly rates to answer all your questions and concerns about immigration law and specific cases. Contact us today!